Dolly Couture Bridal Blog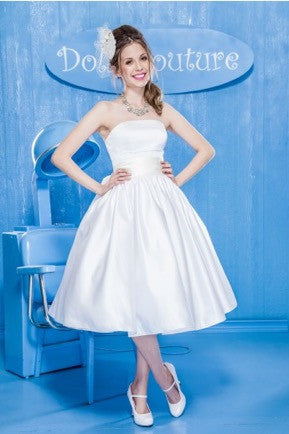 Every once in a while we have a SAMPLE SALE and offer our very own tea length wedding dresses at a great price. Some are discontinued styles & some are "my fault" - not as cute as i thought when i sketched it:)  But they are all great Dolly Couture Bridal dresses.  The best part is they are all available in one convenient location - our brand new etsy shop: DollyCoutureBridal Check it out for great deals on one of a kind dresses in sizes from 2 to 28. Also if you would like to add a little something to...
---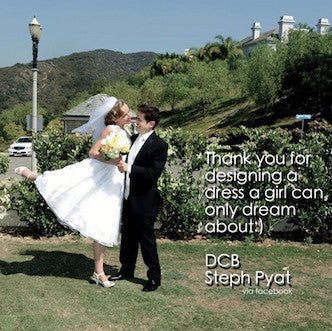 We love Dolly Couture Brides (DCBs) and it's an absolute thrill to be a small part of someone's wedding. Of course, things can go wrong but for the most part, things run very smoothly from "I Will" to "I Do" Most brides come to us after they have their venue booked (it's helpful to know the wedding date and place) my job is to help facilitate their vision of the wedding with the attire. Sometimes the bride just knows what she wants and makes a beeline for the studio and sometimes her dress. But occasionally, a bride is not sure how she sees herself...
---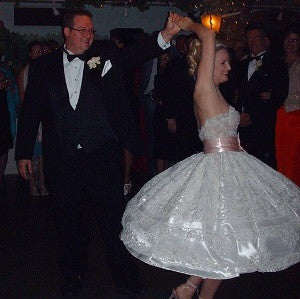 Welcome to the NEW Dolly Couture Bridal. An exciting next chapter for us & all the new things coming soon. First, let me tell you about our founder, Dolly Thicke. Her vision of wearing a wedding dress based on her mom's tea length dress from the 1950s turned out to be quite a challenge so she ended up making her own. The word spread to other brides with the same vision and in 2006, Dolly Couture was born. Her vintage inspired dresses have been a part of weddings around the world & her mission of "No unhappy brides" continues.  Fast forward to 2016, Dolly...